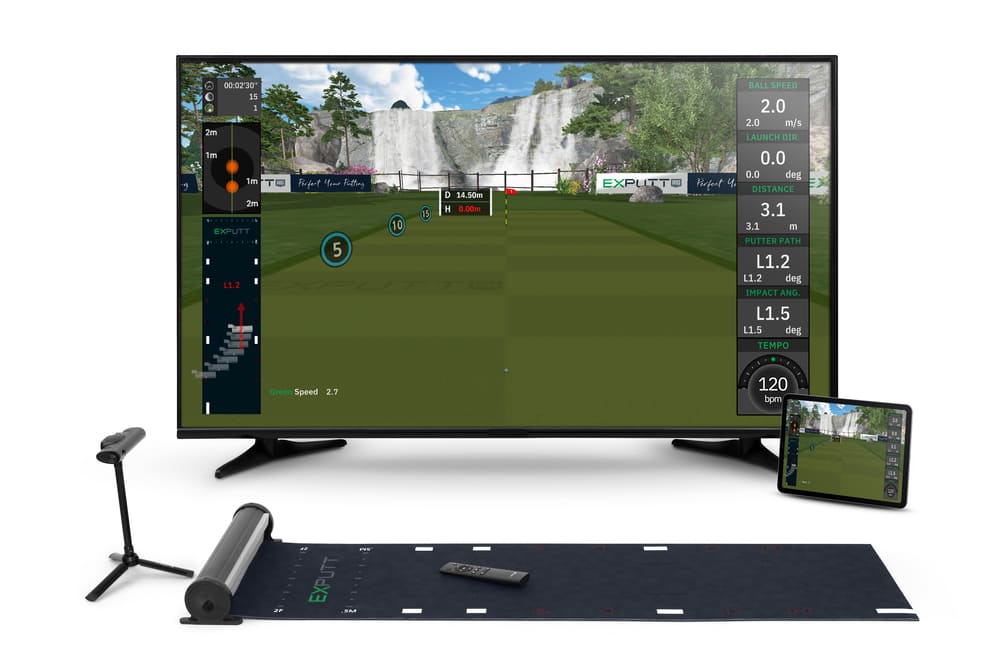 EXPUTT RG
No. 1 Putting simulator for your home or office. Link up to the big screen TV and play golf courses like Pebble Beach and more...
BUY NOW
Product Testing
"Within 1° of accuracy for key metrics compared to TrackMan in side-by-side testing" - GolfInsiderUK
Learn more
PLAYING MODES
Classic mode has three sub modes including Practice, Play9 and Challenge. Work on a number of different putting aspects including on course play.

Explorer mode specifically helps you work on your weak putts. Select the pin and ball position, then recreate past putts on your favourite golf course.

Multi mode allows you to compete against other users around the world. Earn points in practice mode and spend them in multiplayer mode.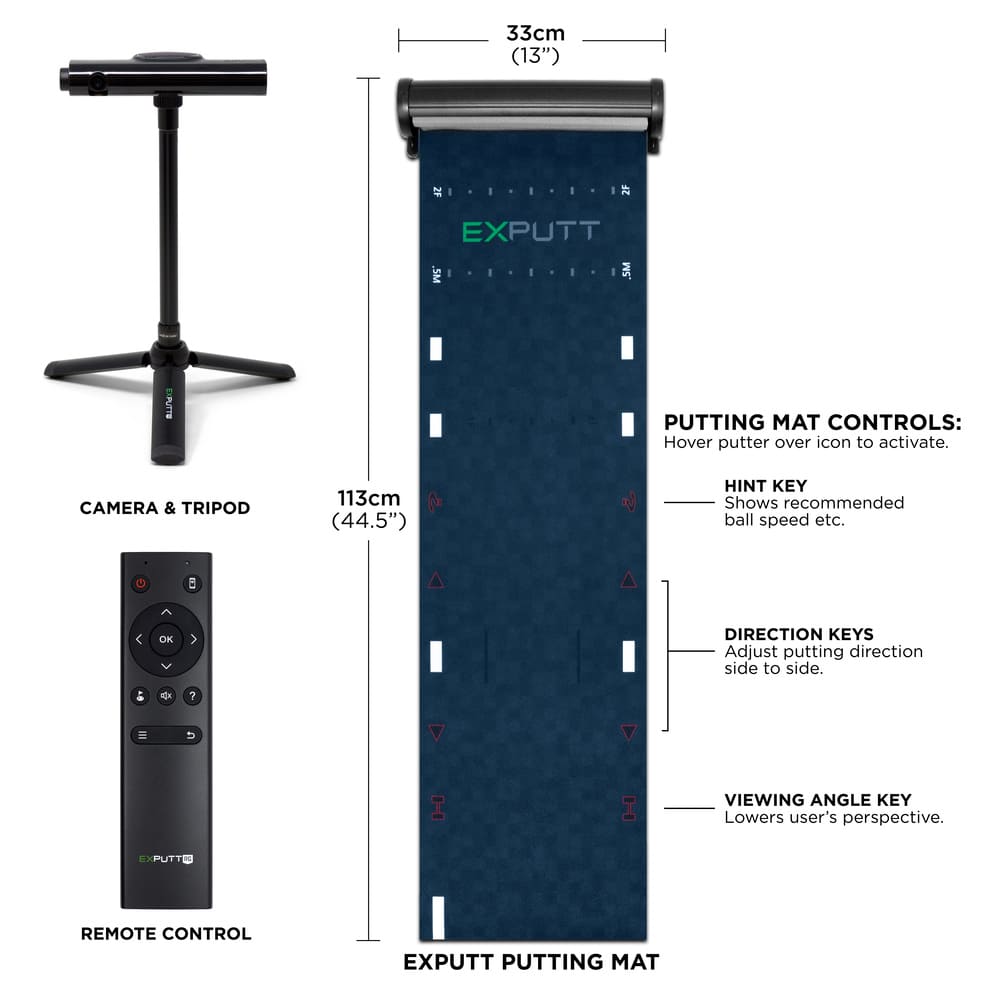 HOW DOES EXPUTT WORK?
Simply plug in the ExPutt using the power cable and HDMI cable for your TV.
Turn on the ExPutt using the remote or press the power button on the device.
Wait for the system
to load up, position the camera so the mat is included and away you go.
Show Me
KEY FEATURES
Ball Speed

Accurately analyse the speed of the golf ball in real-time.

Launch Direction

The direction of the ball once it leaves the putter face.

Distance

The total distance the ball travels from start to finish.

Putter Path

The path of the putter head through the impact area.

Impact Angle

The angle of the putter face when it impacts the ball.

Tempo

A consistent monotone sound to practice your timing.

Real Greens

Select the actual course and hole you'd like to play.

Online Game

Play with online ExPutt users all around the world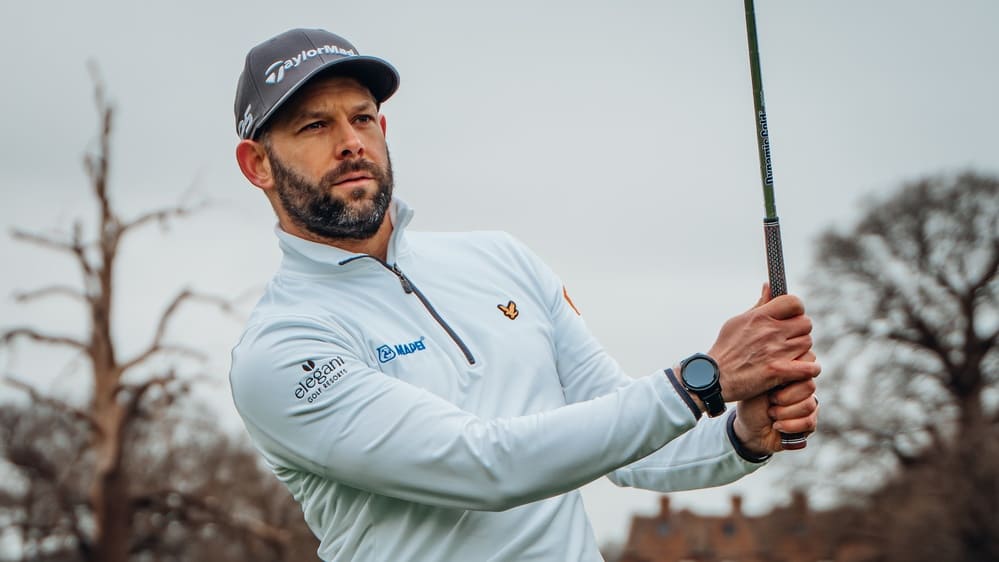 Perfect for practicing long putts
Really impressed, was really straight forward to set up. All I had to do was connect the two cables from the ExPutt camera to the TV, sync the putting mat to the camera and I was on. It gave me some good data about my putting and what I need to work on from different distances, without going to a local facility for a lesson. I can play online against other Exputt users too which is a lot of fun but really challenging too because there's courses like Pebble Beach! Definitely recommend to any golfers who need to work on their putting.